5 Benefits of Reseller Hosting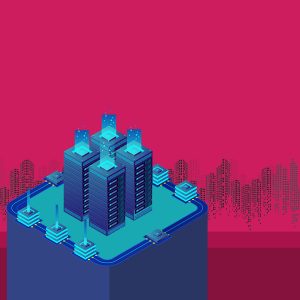 Reseller hosting is a great option even if you are already a business owner or looking for something to start afresh. Either way, it can help you create additional earnings for your current business or a whole new way of income. If web designing or development is what you have been doing so far, reseller hosting can help you add web hosting to your services as well. In turn, you can make your agency a one-stop destination for users looking for services for their websites.
"Why reseller hosting?" you may ask. There are a lot of ways reseller hosting can benefit you.
Prior to knowing the benefits of reseller hosting, here is a brief on what reseller hosting is.
What Is Reseller Hosting?
As you might know, reselling is the process of buying a product at a wholesale price and selling it as your product for a profit. Reseller hosting is the same as well, only that the product here is hosting. Hence, it involves a web hosting service provider renting services such as CPU, bandwidth, and disk space to small or medium-sized businesses, in this case, you. You can then rent these resources to multiple customers as your own at a markup. However, the number of customers you can have depends on the resources you purchase.
How Does Reseller Hosting Work?
When you, as a reseller, buy a reseller hosting plan, you can sell the resources under your brand name or label as if you are the host. Moreover, you will be billing your customers. Using the access provided by the main host, you can create accounts for your customers and manage them like the actual host. Your account interface will be different from your users', and you can customize them to establish your services as a brand.
Now let's get to know the benefits of reseller hosting.
5 Benefits of Reseller Hosting
Low Initial Investment
To start a reseller hosting business, you don't need a large sum of money. You only require the money to buy a reseller hosting plan. Apart from that, you may have to spend some money and time to create your web hosting company and market your hosting plans. After all, you are renting a server instead of buying it on your own. So, the overall expense is reduced to a great extent.
Helps You Generate Income
One of the purposes of reselling is to make profits, and reseller hosting allows you to do it. You decide the selling price of your hosting plan, which is going to be higher than the price at which you bought it in the first place, thus making it a profitable business. Basically, you are getting paid for providing and managing hosting accounts for your customers.
Gives You Complete Control
With reseller hosting, you are getting access to the control panel used by your host. It lets you effortlessly control and manage the hosting packages you offer to your customers. What's more, you can even create separate control panels for your clients. Further, it allows you to establish yourself as a hosting company and offer a wide range of possibilities for your consumers. For example, you can design hosting packages customized for your clients, taking into account their requirements.
Create Your Own Brand
Reseller hosting is a good option if you are looking forward to building a brand, given that you opted for white label reseller hosting. White label reseller hosting is the hosting plan that enables you to rebrand your host's products or services and sell them as yours. Besides, you don't require any technical expertise to manage or maintain the server since it is taken care of by your host. So you can stay focused on setting up your brand and growing your business.
Scalability
With reseller hosting, you can start small and gradually go for bigger plans as and when required. The scalability of reseller hosting lets you scale up the resources you need as your customer base increases. Therefore, you get the potential to expand your business since you are not stuck with a single plan with limited resources.
Now you know what reseller hosting is and its benefits.
So how do you start a reseller hosting business?
Here it is.
How to Set up a Reseller Hosting Business?

Identify Your Business Goals and Target Audience
The first step towards establishing a reseller hosting business is to figure out your business goals. It can be regarding your sales target, customer base, and so on. Once you understand your business goals, it is about finding your target audience. It can be web designers, web developers, bloggers, small businesses, etc. Knowing your business goals and target audience assists you in adopting better strategies to build your reseller hosting business.
Pick a Host
Suppose you determined your business goals and target audience. Now you have to select a host, not just any host, but the one that meets your requirements. Your host should be able to provide you with the features you intend to offer your customers. Features such as pricing, customer support, and order management are to be considered when picking a host for your reseller hosting business. Furthermore, researching a host as well as comparing their plans and features with other hosts can help you decide on a host suitable for your business.
Set a Budget
When it comes to fixing a budget, ensure that you choose the right budget for your business. Setting your budgets too high does not guarantee success, neither does setting it too low. Besides, spending too much can lead to inadequate funds for your other significant business needs. So go for a reseller hosting plan that suits your budget.
Finalize a Selling Price
Like fixing your budget, make sure your selling price is not overpriced or low-priced as well. It can result in you losing customers or facing losses. Analyzing the pricing of your competitors is one way to finalize your selling price. However, ensure that your pricing is so that it attracts customers besides making profits.
Market Your Business
And here comes the final step, marketing. Promoting your business is significant since it lets your potential customers know about you. Widen your online presence through approaches like social media marketing, search engine optimization, etc. However, select an appropriate strategy that boosts your customer reach and sales.
Of all the steps involved in setting up your reseller hosting business, picking a host is of utmost importance. So here are some factors to consider when selecting a host.
Things to Look for in a Hosting Company
Features: To provide your target audience with the features they require, the hosting company from which you buy the reseller hosting package should have them in the first place. Hence, take into consideration the features provided by a host before signing up.
Uptime: As you may know, your customers' websites run on your hosting provider's server. As a result, when your host's server goes down, it affects your customers as well. Therefore, it is crucial to check the uptime rates of your host.
Performance: Similar to uptime, performance is key as well. In fact, search engines like Google consider performance as a factor to rank a website. Thus, look for a host that gives significance to performance.
Support: You are supposed to provide your customers with the support they need. Still, you might need assistance from your hosting provider, especially when an issue arises that you cannot fix. In such scenarios, a host providing 24/7 support is essential. So pick a hosting company accordingly.
White Label Branding: Finally, if creating your own brand is what you are looking for, go for a hosting provider that offers white labeling capabilities. It helps in making your business unique.
Conclusion
Reseller hosting is a profitable business that helps you grow as well as create an identity for yourself. It is even more beneficial if you are a website designer or developer, making your business a comprehensive shop for websites. At the same time, to achieve your goals, picking the best reseller hosting provider in India is important as well. In short, understand your business goals, select a suitable host, create a brand, advertise and grow.
At Malabar Web Hosting, we have a range of reseller hosting packages available for you.
Sign up now, and start your own business.