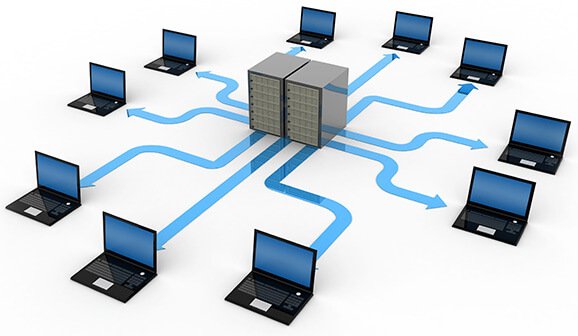 WHEN YOU SHOULD UPGRADE THE HOSTING PLAN
We are living in a digitally dominated world that is expanding rapidly in tandem with the advancement of technology. As a result, the use of electronic devices has increased and people spend most of the time online. From messaging and reading the news to shopping and banking, people are leveraging online platforms. Millions of websites are available at present, which means people have lots of choices. Hence, if one website underperforms, people will simply choose another. You get an idea about the strength of the competition, don't you? So, as far as a website owner is concerned, if his website outgrows the current hosting plan, he must upgrade.
Most of the start-up businesses opt for shared hosting to kickstart their online journey because only minimal resources would be enough for a start-up business since the traffic won't be that high and the website requirements would be less initially. Over time, the website outgrows the expectations and perhaps gets a better inflow of traffic, and at this point there no option other than upgrading the hosting plan. This enables a website to be more flexible, scalable, and perform well. This also enables the website to contain the traffic without causing any downtime. The decision to upgrade should be timely made when the signs start to be visible. There are many occasions when you should consider plan upgradation. Let's see that.
When traffic has exponentially risen
Every website owner strongly desires to receive more traffic and it helps in the growth of business surely. On the sour note, the rise in the traffic can disrupt the performance of the website hosted on a shared server as it doesn't boast enough resources to keep traffic in check. Average or low traffic can be contained in shared hosting, however, things can go out of hand once the traffic rises. If you face such issues then there is nothing you can do other than upgrading the plan to a bigger one.
When the server performance is poor
In shared hosting, there is a high chance for the performance of a website to be sluggish since the resources are shared with other websites. People have less patience and they expect a website to get loaded as fast as possible. Hence, if the sluggishness continues and you don't take appropriate action, then you'll likely lose your customers and it will affect your business. Moreover, your competitor will get a better edge over you. This indicates that you ought to upgrade your plan when your website doesn't perform well, to a VPS hosting or Dedicated hosting plan in which the resources aren't shared.
When you want customization
Administrative control is something you will not get in shared hosting. You will not have the authority to customize the resources according to the rise in needs since it is shared, rather you have to adjust and be settled with the default resources you get. If the need for customization is dire, then you can go for VPS hosting or Dedicated hosting in which you could upgrade the resources in tandem with the rise in your needs.
When you need better security features
The rapid growth of technology is definitely a boon but it can be a bane too. When one set of people uses technology positively to build digital products and grow their businesses, there is another set that utilizes technology for fraudulent activities. Since this is the case, security is a real big deal. The pre-equipped security features of shared hosting can protect small websites almost perfectly. However, when the business grows and the security needs enhance, shared hosting can't help much because of the inability to strengthen or customize the security measures. This is why it is recommended to upgrade your hosting plan once you start requiring enhanced security features. In VPS hosting and dedicated hosting, you get the complete authority to install any security-boosting software according to your needs.
When you want to expand your website
Small business owners with higher ambition always aim at being one of the leaders in the industry. Hence, they'll look forward to growing their business by increasing their services and, apparently they will have to expand their website accordingly. The expansion will be followed by a disruption in the website performance if the website is hosted on a shared server because more resources will be required which a shared server cannot provide. Hence, the ideal solution is to upgrade the hosting plan so that you will work seamlessly
When you need root access
Software like WHM and cPanel have made server and hosting account management a lot easier. Even a person without technical knowledge can easily use the aforementioned server management software. Therefore, a good percent of website owners prefer to manage their website and server on their own rather than entrusting it with the web hosts. However, one cannot get full root access in shared hosting plans since the resources are shared with other websites. Hence, if you need full root access, there is no other than upgrading your plan to VPS or dedicated. This will make you the captain of the ship and allows you to install any software according to your needs.
When you notice the rise in bounce rate
If you are doing SEO for your website, you will certainly know the statistics on the bounce rate. The increase in the bounce rate can adversely affect your business. If the analytics shows the bounce rate has increased, then consider it as a threat to your business. When there are umpteen businesses working online, customers will never wait for a slow site to fully load. Instead, they will opt for an alternative website as simple as that. Only the fittest can survive in this tight competition. The slowness in loading a page or sluggish performance can be due to insufficient resources of the server. Ergo, this can be tackled if the hosting plan is upgraded.